Counselling and Psychotherapy in Epsom/Ewell and London (near Waterloo)
"What is the hardest thing in the world? To think."
(Ralph Waldo Emerson, 1803-1882)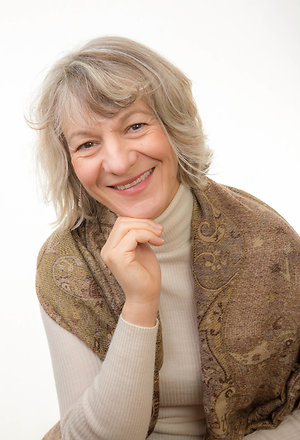 It's hard to think under stress, and it can feel as if your mind is going round in circles. There may be a problem with a relationship or a situation at work, or you may be aware that there are deep-seated difficulties which have been around for a long time. You might feel stuck, not knowing how to move forwards, and you may be experiencing depression or high levels of anxiety.
When this is the case, it can help to talk in confidence to a counsellor or psychotherapist in a situation that is completely separate from your everyday life, where you can take the time and space you need to put the difficult things you are experiencing into words.
I have a private practice in
Epsom and Ewell
from Monday to Thursday and work in
London
on Fridays.
In London, it is only a couple of minutes' walk from the building where I work to Southwark tube station, or about seven minutes' walk to Waterloo Mainline station, and there are plenty of bus routes which pass nearby.
My Ewell practice is within a short drive of Epsom, Stoneleigh, Worcester Park, Sutton, Ashtead, Leatherhead and Oxshott. It is about ten minutes' walk to the nearest bus stop, and there is parking available outside.
My Approach
I work in different ways with different people, guided by what I believe might be helpful for the individual person I am working with. I think the most important thing that is needed in order for a therapy to be helpful is a co-operative relationship between the therapist and the client, where things can be talked about in a situation of mutual trust and respect.
I value the psychodynamic approach, which acknowledges how we are influenced by elements or dynamics from significant earlier relationships. I also think there is much to be gained from the psychoanalytic approach, which pays attention to the language someone uses as well as their imagery, associations and dreams, to help understand together what may be going on at a less conscious level.
I have been counselling people for many years and I have worked with men and women aged from their late teens to their late seventies, long and short term. I worked at the
Guild of Psychotherapists Clinic
for two years and I was a counsellor and assessor at
Redhill Counselling Centre
for four years. I am a member of the
Guild of Psychotherapists
, the
UKCP
and the
CPJA
as well as the
College of Psychoanalysts UK
, and I am an accredited member of the
BACP
. I go to seminars, conferences and reading groups regularly. I have done a small amount of teaching on counsellor trainings and I have run workshops for trainee counsellors.
I keep some low cost places available for people who are looking for long term and twice weekly work.
"The centre that I cannot find is known to my unconscious mind."
(W H Auden, 1907-1973).