Counselling and Psychotherapy in Epsom/Ewell and London (near Waterloo)
"What is the hardest thing in the world? To think."
(Ralph Waldo Emerson, 1803-1882)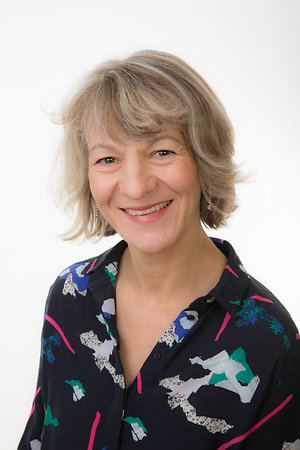 There are so many reasons why people seek therapy. Sometimes people come when they are in a crisis. Sometimes it's because someone realises that they need to come to terms with something. Whatever the reason, talking to a professional can often help.
I try to tailor my approach to the individual I'm working with. I try to make it possible to talk about anything, and I try to ask questions which will be thought-provoking. In my experience, if it's possible to make it so that someone feels that they can speak freely, and that you will listen to them and think together with them about whatever they bring, this can go a long way towards helping them to work through whatever needs to be worked through.
I began to study counselling in 2003. I quickly developed an increasing respect for the counselling process as I started to realise how much benefit there can be in talking. I kept on training, qualifying as a Psychodynamic Counsellor in 2010 and then as a Psychoanalytic Psychotherapist in 2016.
I have worked with men and women aged from their late teens to their eighties, long and short term. I have worked at the
Guild of Psychotherapists Clinic
since 2012 on a sessional basis and I was a counsellor and assessor at
Redhill Counselling Centre
for four years. I am a BUPA listed counsellor/psychotherapist and I am a member of the
Guild of Psychotherapists
, the
UKCP
and the
CPJA
as well as the
College of Psychoanalysts UK
, and an accredited member of the
BACP
. I go to seminars, conferences and reading groups regularly. I have done a small amount of teaching on counsellor trainings and I have run workshops for trainee counsellors.
I practice in
Epsom and Ewell
on Monday, Tuesday and Thursday and in
London, near Waterloo,
on Wednesdays and Fridays. In London, it is only a couple of minutes' walk from the building where I work to Southwark tube station, or seven minutes' walk to Waterloo mainline station, and there are plenty of bus routes which pass nearby.
My Ewell practice is a short drive from Epsom, Stoneleigh, Worcester Park, Sutton, Ashtead, Leatherhead and Oxshott and parking is available outside. It is about ten minutes' walk to the nearest bus stop, and Epsom, East Ewell and West Ewell train stations are all a little further away but within walking distance.