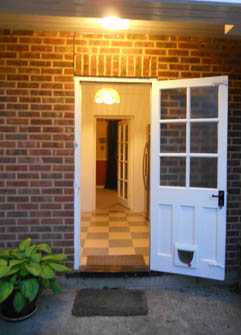 Counselling and psychoanalytic psychotherapy offer an opportunity to explore your state of mind and work through complex and often conflicting thoughts and feelings with someone who is outside your everyday life, who will not judge you, who will not break your confidence by repeating what you tell them and who will listen to you carefully and thoughtfully. By approaching things which are difficult in this way, we can usually gain some perspective and understanding about ourselves and about what is happening in our lives.
There is a lot of confusion about the difference between counselling and psychoanalytic psychotherapy. This isn't surprising: firstly, because the definitions of each of these terms varies depending on the theoretical orientation and ethos of the individual practitioner, and secondly, because there is a great deal of overlap between the two. It's easier to say what the two have in common: which is to create the opportunity for a particular type of conversation to take place, where the therapist brings their knowledge, skills and experience and uses these to think with the person who is coming to therapy, in order that that person may come to understand their own life and life circumstances better and allow difficult feelings or ways of understanding their world to be identified and, if appropriate, let go.
On the whole, psychoanalytic psychotherapy involves a longer and more intensive training than counselling.
Another thing that counselling and psychoanalytic psychotherapy have in common is that they are never about telling someone what to do, because no-one can decide what is best for anyone else. Nor are they about telling somebody what they should or should not think or feel, because thoughts and feelings don't work that way.